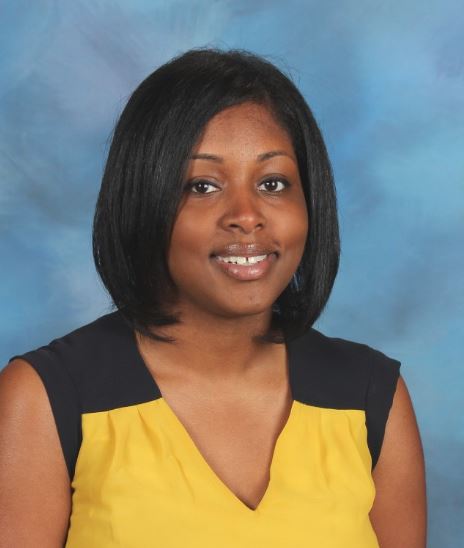 April Sanders, Principal
asanders@dd4.k12.sc.us
(843)851-7386
Fortunate to be a good ole' southern country girl, home for me is Mcconnells, SC. Accustomed
to feeding chickens, hanging clothes outside to dry, and aiding with the yearly gardening duties,
hard work comes natural. I grew up snacking on cucumbers, spending ample time outdoors, and
attending family functions regularly. As an adult, I still engage in all of those activities. Enough
about the old days.......
Upon graduating high school, I attended Charleston Southern University. In 2012, I graduated
summa cum laude with a degree in Elementary Education. Shortly after, I began teaching third
grade at Williams Memorial Elementary School. During my time there, I was named Rookie
Teacher of the Year as well as Teacher of the Year. In conjunction with teaching, I obtained my
Master's degree in Elementary Administration. I served as the Assistant Principal/ Curriculum
Specialist of St. George Middle School for three years while working on my doctoral degree.
After my time there, I was afforded the opportunity to become the Principal of CHES. During
my first two years, I was fortunate to complete the Doctor of Education, program with an
emphasis in educational leadership at CSU!! Here we are... entering year three! What a journey.
I am beyond ecstatic to be a part of the Clay Hill Elementary School family. It is an honor to
serve alongside such an illustrious group of people in a loving and nurturing community. The
past two years have been unforgettable. I have grown both personally and professionally.
Students, know that I want nothing but the best for you, and you are my top priority. Parents,
know that we are a village. I hope to cultivate a culture where our students can be educated,
loved, and challenged simultaneously. Community members, my door is always open. Feel free
to swing by! We are in this together. Finally, to the exuberant staff of CHE, we are a team
without limitations. Let's continue to thrive and make our students' experiences at The Hill
extraordinary.
It is going to be a great year, family!! Let's strive for greatness, compete for excellence, and
attain success.
April Sanders, Ed.D
Principal