Fifth Grade ELA/SS Teacher
Courses Taught:
English/Language Arts/Social Studies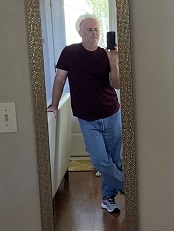 Sweet tea! The first rule of thumb to getting the readers attention is start with, you guessed it, an attention getter. I don't know about you, but I love sweet tea. Other than that, I have been teaching for 25 years and I've taught everything from 2nd grade (mercy!) to 11th grade. I have a great love for language, words, and history. I'm married and gracious does my wife know how to cook! That's all for now, friends!