Welcome to CHES Library Media Center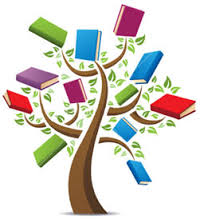 The mission of the library media program is to provide information, through a variety of formats, to students and teachers in a way that challenges the mind to new thoughts and ideas. The library media program also encourages and promotes literacy, a love of reading, a love of learning, and ensures that students and staff are effective users of ideas and information.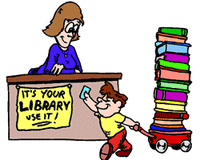 The media center serves students, faculty, and parents. Students visit the media center on a weekly basis for library lessons and to check-out books.
PROMOTING READING
In order to encourage and promote reading, we are asking all students in 3rd through 5th grade to check out one chapter book per week.

SCHOLASTIC BOOK FAIRS
Each year the media center holds 2 Scholastic Book Fairs, one in the Fall and one in the Spring. Many different types of materials from books to posters are available for purchase. Parents can also purchase books from teachers' wish lists to be added to their child's classroom library. The school receives a percentage in new books for the library from the fair.
Mark your calendars for - Scholastic Book Fairs- October 21st-25th 2019
Don't miss the family events!
Heather Ferguson, Ed.D, Media Specialist
_____________________________________________________________
Now available at a library near you:
2019 - 2020 SC Book Award Nominees
Picture: Grades 4K - 3
7 Ate 9: The Untold Story Tara Lazar After the Fall: How Humpty Dumpty Got Back Up Again Dan Santat All the Way to Havana Margarita Engle Baabwaa & Wooliam David Elliott Be Quiet! Ryan T. Higgins Before She Was Harriet Lesa Cline-Ransome Billy Bloo is Stuck in Goo Jennifer Hamburg Bizzy Mizz Lizzie David Shannon Creepy Pair of Underwear! Aaron Reynolds Dad and the Dinosaur Gennifer Choldenko Happy Dreamer Peter H. Reynolds Hattie & Hudson Chris Van Dusen Jabari Jumps Gaia Cornwall Jack and the Beanstalk and the French Fries Mark Teague The Legend of Rock Paper Scissors Drew Daywalt Let the Children March Monica Clark-Robinson Poor Louie Tony Fucile Remembering Vera Patricia Polacco Shawn Loves Sharks Curtis Manley Thirsty, Thirsty Elephants Sandra Markle
Children's: Grades: 3-6
Amina's Voice Hena Khan Bolivar Sean Rubin Chester and Gus Cammie McGovern Confessions from the Principal's Kid Robin Mellom The Exact Location of Home Kate Messner Family Game Night and Other Catastrophes Mary E. Lambert Grand Canyon Jason Chin Granted John David Anderson Joplin, Wishing Diane Stanley Let's Pretend We Never Met Melissa Walker Little Leaders: Bold Women in Black History Vashti Harrison Mango Delight Fracaswell Hyman Real Friends Shannon Hale Sergeant Reckless: the True Story of the Little Horse Who Became a Hero Patricia McCormick Spirit Hunters Ellen Oh Stef Soto, Taco Queen Jennifer Torres Super Max and the Mystery of Thornwood's Revenge Susan Vaught The Van Gogh Deception Deron Hicks Wishtree Katherine Applegate You Go First Erin Entrada Kelly